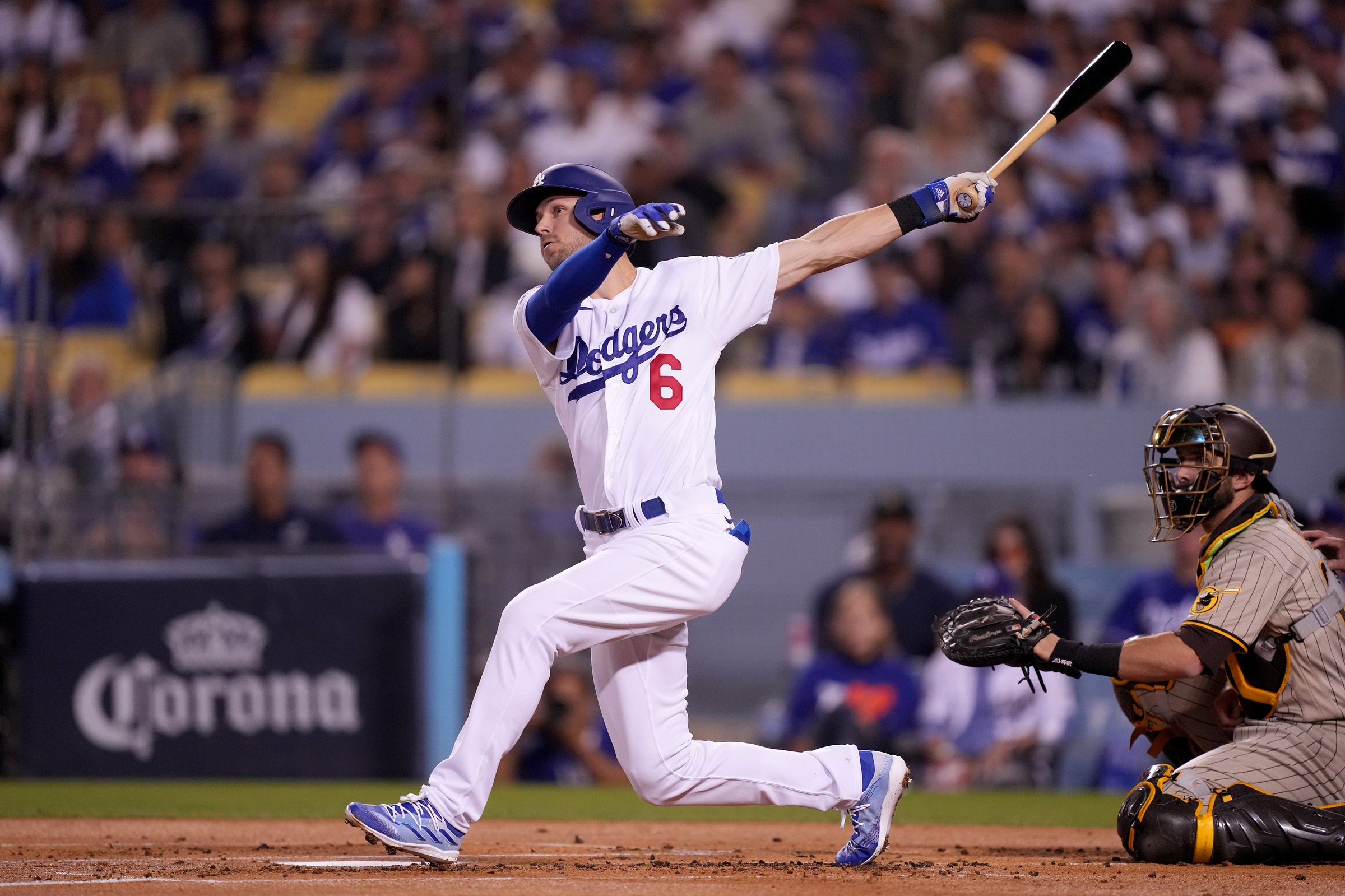 The Dodgers' offseason hasn't really taken off yet, with a few key subtractions from their roster but not many major additions, depending on whether you count Clayton Kershaw as an addition and whether you count Shelby Miller as major. They have key openings at shortstop, center field, and starting pitcher, which they'll hopefully start to address at next week's Winter Meetings.
Over at MLB.com, Dodgers beat writer Juan Toribio did a mailbag edition of his newsletter, and one reader asked about shortstop Trea Turner, who played almost every game at short for Los Angeles last year but is now a free agent.
Have the Dodgers kept in touch with Trea Turner? — @iamwhatyousay_ via Twitter

Yes. Both sides have talked over the last few weeks, but they will definitely benefit from seeing each other in person again in San Diego. However, as we've reported, the chances of Turner coming back to the Dodgers on a long-term deal aren't that high.

Turner isn't fully opposed to playing the rest of his career on the West Coast, but his preference is to return east, and that's where most people around the league see him ending up. The Dodgers would also be reluctant to offer Turner an eight-year deal worth over $250 million, which is approximately what the two-time All-Star is expected to receive on the open market.
Between Turner's preference for the east coast and L.A.'s preference for not giving out monster free-agent contracts, Toribio's pessimism is understandable. It seems like Turner's market would have to really fall apart for him to come back to Los Angeles, and while stranger things have happened, it doesn't seem likely.
Chances are, the Dodgers will shift to Plans B, C, D, or E pretty soon.
Have you subscribed to our YouTube Channel yet? Subscribe and hit that notification bell to stay up to date on all the latest Dodgers news, rumors, interviews, live streams, and more!