It was a play that not only saved Clayton Kershaw's no-hitter on June 18, 2014, but also endeared him with the entire City of Los Angeles and every Dodgers fan on the planet.
I am, of course, speaking of (now) 33-year-old utility infielder Miguel Rojas who, on that fateful day, was the Dodgers spry (then) 26-year-old third baseman playing in only his 12th Major League game.
The play occurred in the top of the seventh inning when Colorado Rockies shortstop (and future Hall of Famer) Troy Tulowitzki hit a two-hop chopper down the third base line that easily could have been (and should have been) an infield single to end Kershaw's bid for baseball immortality. But instead, Rojas immediately broke to his right and not only somehow got to the ball, but also somehow managed to get off a throw – from foul territory – to Dodgers first baseman Adrián González, who caught the ball on one hop just ahead of Tulo stepping on the first base bag for the second out of the inning.
"Miggy made a great play," Kershaw told reporters after his historic 8-0 no-hitter of the Rockies. "He has great hands and once he caught it, then Gonzo picking it up on the other end, obviously it was a big play for us. I thought it was foul. Miggy stayed with it the whole way. He made a really great play, so that was definitely huge for me."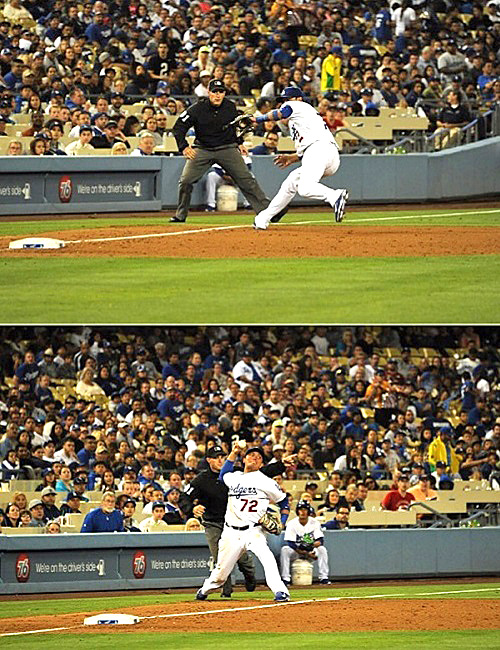 But as so often happens in our beloved national pastime, Rojas was part of a major trade with the Miami Marlins on December 11, 2014 (along with Dee Gordon, Dan Haren, and cash) in the deal that brought Austin Barnes, Chris Hatcher, Andrew Heaney and Kiké Hernández to the Dodgers, and just like that, the city's love affair with Rojas was over.
…until Wednesday evening.
Shortly after 6 p.m. the Dodgers posted this on Twitter:

The caveat to this is that "minor league IF Jacob Amaya" thing. He is (was) the Dodgers 15th-ranked prospect and an MiLB.com Organizational All-Star for the Dodgers in 2022. The El Monte, CA native and Dodgers 11th-round draft pick in 2017 out of South Hills High School in West Covina, CA slugged 17 home runs and had 71 RBI in 133 games played between Double-A Tulsa and Triple-A Oklahoma City this past season.
He is also 24 years old, whereas Rojas is now 33 years old.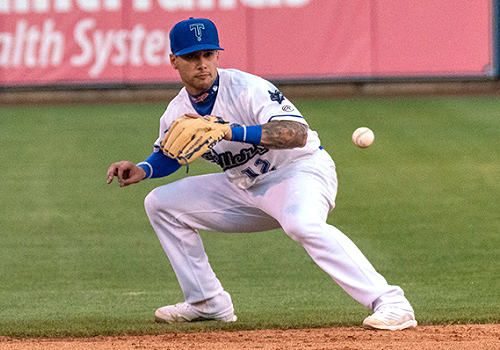 Play Ball!
  *  *  *  *  *  *