As a surprise to absolutely no one, the Dodgers on Thursday morning announced (via Twitter) that they have unconditionally released 31-year-old right-hander Trevor Bauer, effective immediately.

The much-anticipated announcement is a result of the North Hollywood, CA native and first-round draft pick (third overall) by the Arizona Diamondbacks in 2011 out of UCLA's indiscretions for violating the MLB-MLBPA Joint Domestic Violence, Sexual Assault and Child Abuse Policy, and comes one week after Bauer was designated for assignment by the Dodgers.
"The Dodgers organization believes that allegations of sexual assault or domestic violence should be thoroughly investigated, with due process given to the accused," the Dodgers said in a written statement released last week. "From the beginning, we have fully cooperated with Major League Baseball's investigation and strictly followed the process stipulated under MLB's Joint Domestic Violence, Sexual Assault and Child Abuse Policy. Two extensive reviews of all the available evidence in this case, one by Commissioner [Rob] Manfred and another by a neutral arbitrator, concluded that Mr. Bauer's actions warranted the longest ever active player suspension in our sport for violations of this policy. Now that this process has been completed, and after careful consideration, we have decided that he will no longer be part of our organization."
No part, indeed.
The move is clearly intended to rid the Dodgers of Bauer and the PR nightmare he brings, and to prevent current Dodgers season ticket holders from not renewing their current tickets and/or preventing future season ticket holders from reconsidering. And even though the former Cy Young award winner, former All-Star, and former MLB ERA title-holder can now sign with another team, it is highly unlikely that any other team would be willing to take on the same PR nightmare.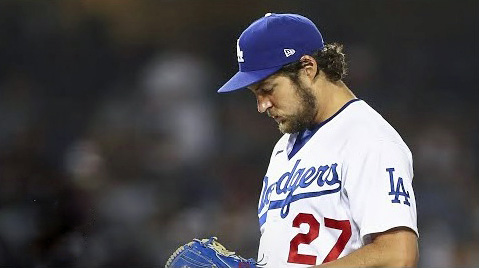 Play Ball!
…well, except for you, Trevor Bauer.
  *  *  *  *  *  *