Beginning on the Friday after Thanksgiving, Dodger Stadium was transformed into a Winter Wonderland of lights and other beautiful seasonal decorations for the 2021 Dodgers Holiday Festival currently underway in the Centerfield Plaza through December 31, 2021. If you are lucky enough to spend an evening at the ballpark this December, you will see and enjoy many Merry sights.
Upon entering the Centerfield gates, the plaza is decorated with lights and a huge Christmas tree overflowing with gigantic gifts.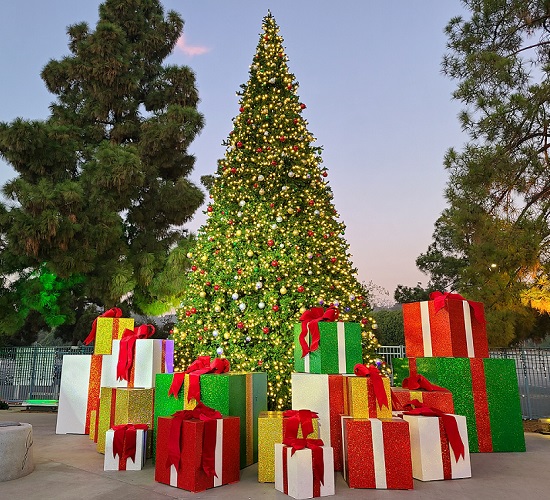 A stage has been set up where a DJ merrily spins holiday tunes and other musical acts share the space under the 'Blue Heaven on Earth' sign, complete with (not cold or wet artificial) snowflakes drifting lazily on the breeze amongst the palm trees, creating a dreamy California scene. A Kwanzaa kinara, a Jewish menorah, and Christmas trees decorate either side of the stage.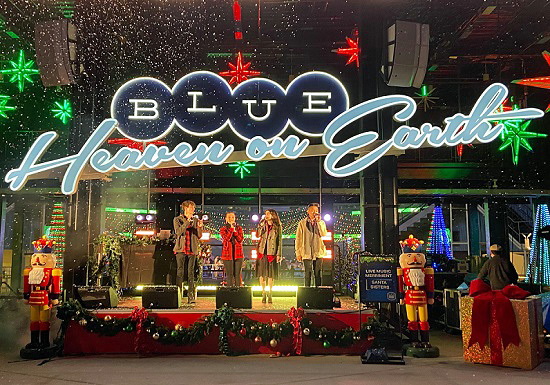 The path to centerfield has been strung with lights. Just as you cross the warning track you are greeted with an ice skating rink. Guests are invited to take a turn around the ice, surrounded by a gorgeous view of the stadium and holiday music playing over the speakers.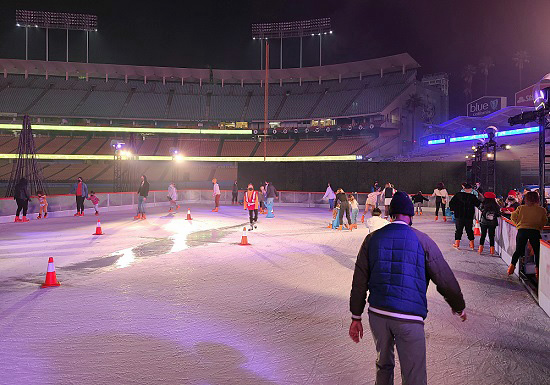 From there, you can choose from a tunnel of lights on either side of the warning track. If you follow them to the Home Bullpen, you could lose yourself in a maze of shifting lights, complete with fog and colorful, changing light patterns.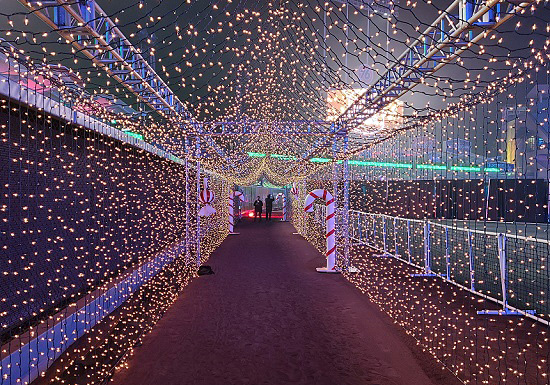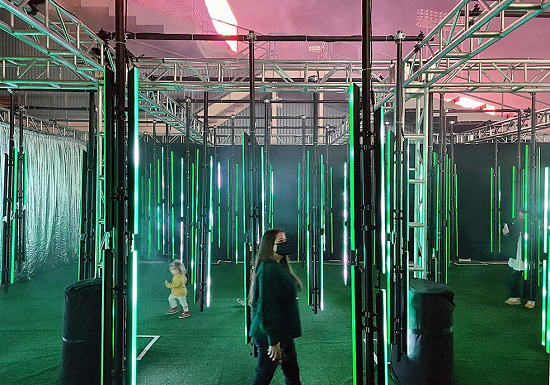 Now, if you had followed the warning track to the Visitor's Bullpen, you will be greeted by one of Santa's elves before you enter 'The North Pole' and a cozy little cabin for a photograph with its official Mayor Santa Claus.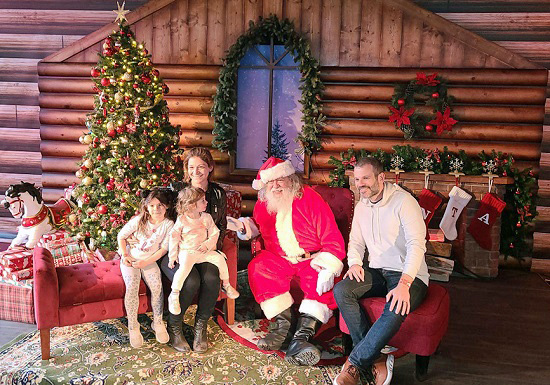 There is also a bounce house near a craft area for children at the back of the Right Field Pavilion. Kids can also write letters to Santa or make Christmas ornaments here.
No festival would be complete without treats – the Right Field Plaza eateries are open for snacks and such. Hot chocolate, popcorn, and funnel cakes are just some of the items available, along with food from Shake Shack and several locations for adult beverages.
Whether you are coming to enjoy the lights and music and get some treats or bringing your kids to enjoy the stadium transformation, there is enough holiday cheer for everyone. It is a perfect opportunity to visit the ballpark in the offseason while we (not so) patiently wait for Spring Training to arrive. The event runs from 5:00 pm to 10:00 pm on weekdays, and 3:00 pm to 10:00 pm on weekends.
Plus, how often can you say you went ice skating in centerfield at Dodger Stadium?
  *  *  *  *  *  *