*  *  *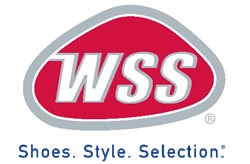 *  *  * *  
The Dodgers have announced a multi-year partnership with WSS. As a proud partner of the Dodgers, WSS will have a presence at games, team events and Los Angeles Dodgers Foundation programs. In addition, WSS and Dodger partnership elements will be showcased at WSS stores.
The official partnership kickoff will take place this Sunday, August 29, at the WSS store in Canoga Park (8201 N Topanga Blvd Unit E, Canoga Park, CA 91304). The home of the Dodgers AM 570 LA Sports will be on-site broadcasting live for the Dodgers' pregame show and former Dodger Andre Ethier will make an in-store appearance and meet fans starting at 1:00 p.m. The event is open to the public and will include games, raffles, prizes, live music and more!
"The entire WSS team is very excited to announce our partnership with the Los Angeles Dodgers. The Dodgers are a staple of Los Angeles culture and an icon within the communities and families that we serve, so this partnership is extremely special to us. We look forward to seeing this partnership come to life over the next few years," said Rick Mina, WSS President and CEO.
"We're proud to partner with WSS, which like the Dodgers, is a community-minded company that is committed to delivering an exceptional customer experience," said Corey Norkin, Dodger Vice President of Global Partnerships. "Their roots in Southern California and locations throughout Los Angeles make them an ideal partner to help serve our community and we look forward to a great partnership for many years to come."
About WSS:
WSS is a premier footwear and apparel retailer in the U.S. doing business in inner-city, neighborhood-based stores. Consumers trust WSS for the best brands and largest selection of athletic, dress, fashion, work, and casual footwear for the entire family. WSS' large store format gives it the ability to showcase thousands of styles from top name brands which include Nike, Jordan, adidas, Vans, Converse, Puma, Reebok, Fila, and Timberland.  In addition, WSS carries high quality private brands augmenting the breadth of selection to deliver amazing value to our customers.  Founded in Southern California in 1984 by entrepreneur Eric Alon, WSS has grown to over 90 stores in the southwest.
Stay connected to @shopWSS via Facebook, Instagram and Twitter, YouTube @shopWSSTV and at www.shopWSS.com
  *  *  *  *  * 
(Article courtesy of LA Dodgers)
  *  *  *  *  *  *