It's probably safe to say that when Dodgers manager Dave Roberts summoned 33-year-old right-hander Kenley Jansen to pitch the bottom of the ninth inning with his team holding on to a precarious 1-0 lead over the Seattle Mariners at T-Mobile Park on Tuesday afternoon, it created a bit of anxiety for Dodger fans.
It's no secret that the 6′-5′ / 265-pound Willemstad, Curacao native and 12-year MLB veteran – all with the Dodgers – has had his struggles over the past two seasons. Serious struggles. But like every good manager does or at least should, even under the worst of times with his three-time All-Star and two-time Trevor Hoffman National League Reliever of the Year, Roberts never gave up on his star closer; to which Jansen responded BIG time on Tuesday.
Facing the top of the Mariners powerful lineup, Jansen got Mariners right fielder Mitch Haniger to fly out to Dodgers left fielder AJ Pollock – albeit very deep – on two pitches, got centerfielder Kyle Lewis to strike out swinging on four pitches, and got third baseman (and Corey's brother) Kyle Seager to also strikeout swinging on four pitches, to save the win for Dodgers left-hander Julio Urías, who was absolutely brilliant in his seven innings of work, during which he struck out a career-high 11 Mariners batters.
But what undoubtedly blew most Dodger fans away is that Jansen hit 97-MPH several times with his signature cut fastball.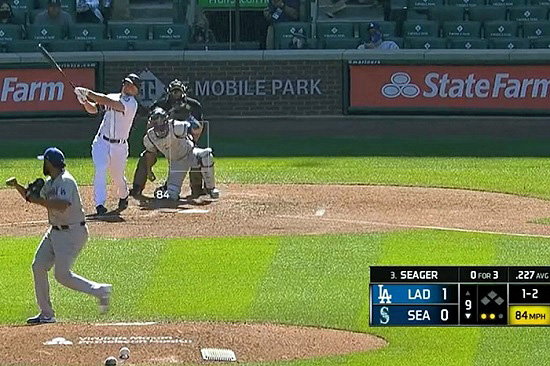 "I haven't seen a couple 97's in a while, and it was really good," Roberts said of Jansen during his postgame Zoom interview. "He worked really hard to stay in his delivery and keep his lower half strong and right. It was really exceptional. And even that slider to punch Seager late was really good."
Asked if adding additional pitches to his arsenal has made Jansen a better pitcher, Roberts answered with what we pretty much already knew of Jansen.
"It starts with his cutter and the command of it, and I think just throughout the Spring, throughout this year, I think it's been really good, so that's where it starts," Roberts said. "I know he's thinking of throwing the breaking ball more, the two-seamer more, but at the core, he's got to have command of that cut fastball. He has had that this year."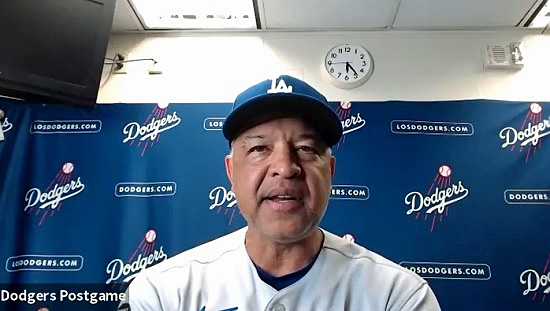 Welcome back, Kenley!
Play Ball!
  *  *  *  *  *  *