Although it would be easy to blame 22-year MLB veteran umpire Jim Wolf for the Dodgers 4-2 loss to the National League West fourth-place Colorado Rockies in front of 40,100 upset fans at Dodger Stadium on Saturday night, the truth of the matter is that it wasn't Wolf's bad umpiring behind the plate – and it was bad – that cost the Dodgers the game, it was, as Dodgers broadcaster Rick Monday put it, "their anemic offense." If fact, Dodgers manager Dave Roberts even said so himself postgame.
"That [ninth] inning certainly didn't cost us the game," Roberts told reporters. "Overall, tonight, punching (out) 12 times, no walks, not a good performance offensively. I think Will [Smith] had a really nice night, and Trea [Turner] ran into one, really good piece of hitting. But outside of that, we really didn't do anything."
That being said, "That [ninth] inning…" thing yet again begs for the need for an automated strike zone.
With the Dodgers down to their final out and representing the tying run in the bottom of the ninth, the fourth and sixth pitches to Dodgers left fielder AJ Pollock which were clearly out of the strike zone were called strikes by Wolf and scream for MLB intervention.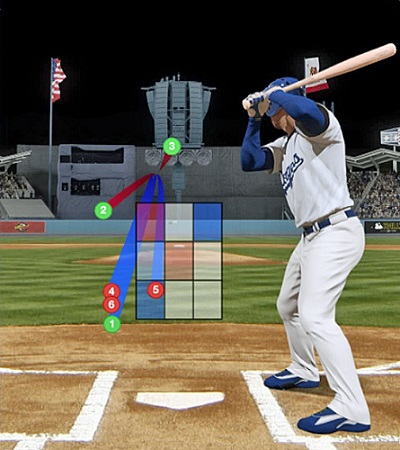 But as Roberts accurately noted and despite Wolf's incompetence, the team that ranks first in the National League in runs scored (663), third in hits (1,064), and fourth in home runs (180), managed only six hits on the night, three of which were by Smith, who slugged his 21st home run of the season in the bottom of the third inning.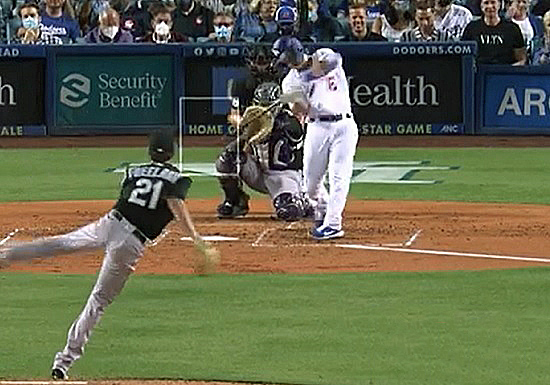 Popular 25-year-old Dodgers newcomer Andre Jackson was charged with the loss, although the Vail, AZ native and Dodgers 12th-round in 2017 out of the University of Utah allowed only one run on four hits, while striking out two and walking two.
"I thought he threw really well. Fastball command was good overall tonight, his changeup was really good. Cutter-slider thing was working," Smith said of Jackson. "He kind of moved the ball around and kept them off-balance, and he did a really good job."
But here again, it wasn't Wolf's horrible umpiring that cost the Dodgers an opportunity to move to within 1.5 games of the NL-West-leading San Francisco Giants who lost to the Atlanta Braves on Friday night, it was their inability to hit, stranding four runners on base and going 0-for-3 with runners in scoring position.
But as they say, "Today's a new day."
Play Ball!
  *  *  *  *  *  *