The last time the Dodgers played the Houston Astros at Dodger Stadium was Game-7 of the 2017 World Series on November 1, 2017. It was, without question, one of the most heartbreaking games for Dodger fans in their storied 138-year history. By a score of 5-1, the Astros, then led by manager A.J. Hinch, celebrated their World Series Championship … on our field.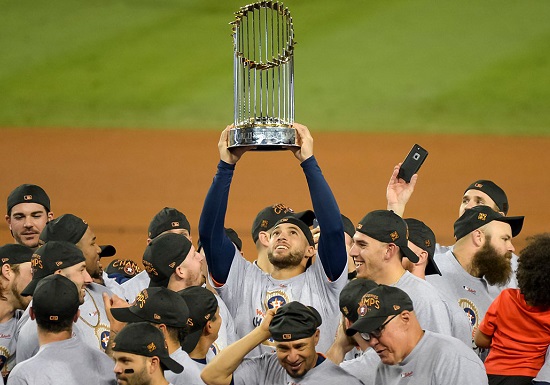 It was, of course, later confirmed that the Astros had cheated in the series by using real-time video to steal signs from Dodgers catchers Yasmani Grandal and Austin Barnes and then relaying that information to Astros batters by banging on a trash can. Crude but effective.
Although the sign-stealing scandal was eventually uncovered and suspensions handed out, the confirmed cheating Astros were not stripped of their World Series title (or trophy) by MLB Commissioner Rob Manfred. It's not that the World Series title (or trophy) should have been given to the Dodgers (although they undoubtedly would have won the Series had the Astros not cheated); it's that the Astros should not – and should never be – considered the champions of baseball for 2017.
And here we are.
On Tuesday evening in front of what figures to be a very large – and loud – Dodger Stadium crowd, the American League West first-place (64-42) Houston Astros will square off against the National League West second-place (64-43) Los Angeles Dodgers – and it will be intense.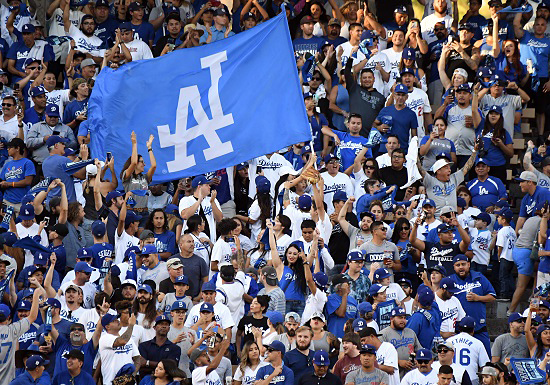 As Dodger fans recall, the Dodgers and Astros split their brief two-game series at Minute Maid Park in Houston on May 25-26. However, that was in front of a non-hostile hometown crowd. Such will not be the case when the Astros are introduced by Dodger Stadium PA announcer Todd Leitz and with every Astros batter who steps to the plate. (You can pretty much count on a lot of banging noises – if you get my drift).
Interestingly, whenever the Astros are on the road, and regardless of what ballpark they play at, they are, collectively, booed by fans of every Major League team. That being said, and in the words of the popular Canadian rock group Bachman Turner Overdrive – 'You Ain't Seen Nothing Yet.'
Being loud is perfectly acceptable and expected. What isn't acceptable is throwing things onto the field or in the stands. And while it is ok to "give it to" Astro fans verbally, it is not ok to get into physical altercations or use profanities towards them. Keep in mind that there will be a lot of women and children in attendance. Also keep in mind that there will be a large law enforcement and security presence.
Be loud, Dodger fans, but stay classy.
Play Ball!
  *  *  *  *  *  *