Dodgers All-Star utility infielder/outfielder Chris Taylor has been named the National League Player of the Week presented by Chevrolet. The announcement came on Monday morning on MLB Network.
During the week of July 19-25, all the 30-year-old Virginia Beach, VA native and fifth-round draft pick in 2012 by the Seattle Mariners out of the University of Virginia did was:
Slash .414/1.000/.433 with nine runs scored, 12 hits, two doubles, five home runs, six RBI and a stolen base in seven games played.
Led the NL in runs and total bases (29) and tied for first in home runs. Also tied for second in hits and ranked third in slugging percentage and ninth in batting average.
Slugged two homers and scored four runs during a three-hit performance in the Dodgers' 8-6 win over the NL West-rival Giants on Tuesday.
Homered twice and collected three hits for the second time during the week in Sunday's 3-2 win over the visiting Rockies.
Has hit safely in each of his last six games, including four multi-hit contests.  Has also hit safely in 18 of 21 July contests, and is batting .354 with six homers, six doubles and 16 RBI during the month.
His 73 runs scored on the season rank second in the NL behind only Fernando Tatis Jr. (76).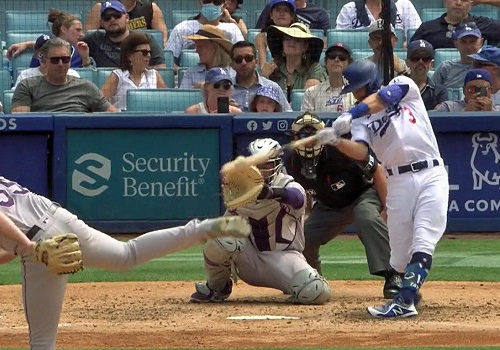 Taylor was traded to the Dodgers on June 19, 2016, for one-time top right-handed pitching prospect Zach Lee, who has appeared in a grand total of four MLB games (two starts) over two MLB seasons, and none since April 18, 2017. Needless to say, the Dodgers won the trade.
By no coincidence, Taylor's former teammate and close friend Kiké Hernández won American League Player of the Week honors. The extremely popular 29-year-old San Juan, Puerto Rico and sixth-round draft pick in 2009 by the Houston Astros out of the American Military Academy in Toa Baja, Puerto Rico, put up similar numbers for Boston Red Sos last week:
Slash line of .400/1.000/.448 with eight runs scored, 10 hits, four doubles, one triple, three home runs and nine RBI over six games played.
Led the AL in RBI and total bases (25) for the week while tying for first in hits, runs and doubles.  Also ranked second in slugging percentage; third in batting average; and sixth in on-base percentage.
Hit safely in all six of Boston's games during the week, leading the Red Sox to a 5-1 mark.
Recorded three straight games with a double and multiple RBI, driving in three runs on Monday against Toronto, two runs on Wednesday against the Blue Jays and three runs on Thursday against the Yankees.  Also homered three times across the three contests.
Leads the AL with 13 extra-base hits and 47 total bases during the month of July.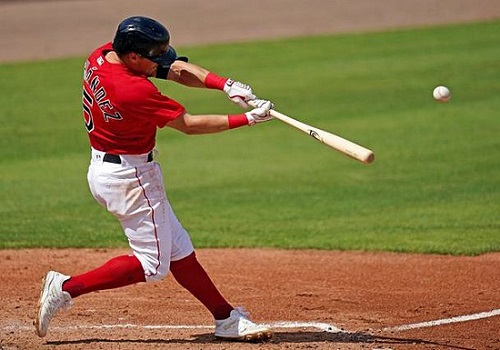 Hernández was acquired by the Dodgers from the Miami Marlins on December 11, 2014, along with catcher Austin Barnes, right-hander Chris Hatcher and left-hander Andrew Heaney for Dee Gordon, Dan Haren, Miguel Rojas, and cash. He signed with the RedSox on February 2, 2021, as a free agent.
The entire staff at ThinkBlueLA.com sends our heartiest congratulations to CT3 and Kiké!
Play Ball!
  *  *  *  *  *  *