After winning Saturday's game against the San Diego Padres at Dodger Stadium, the Dodgers remained 2.5 games behind the San Francisco Giants for first place in the National League West. Dodgers right-hander Walker Buehler took the mound against the Padres on Saturday and was sensational. The 27-year-old Lexington, Kentucky native allowed only two runs on six hits, while racking up five strikeouts over his seven innings to improve his record to 14-3 and move his ERA to a Cy Young Award-worthy 2.32 on the season.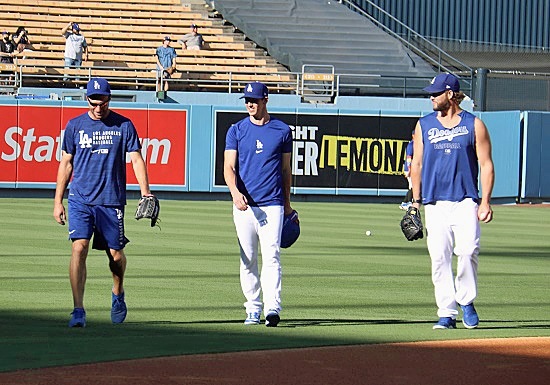 Buehler's last outing was against the aforementioned Giants last Sunday, which resulted in a loss, his first ever in twelve career games against 'The Hated Ones.'
Baring the unforeseen, history will be made in Game-3 of the three-game series against the Padres on Sunday when 37-year-old Chesterfield, Missouri native and future Hall of Famer Max Scherzer takes the mound. The eight-time All-Star, three-time Cy Young winner, and 2019 World Series Champion will enter Sunday's contest with 2,994 career strikeouts, needing only six to become the 19th player in MLB history to strike out 3,000 or more batters. The hard-throwing right-hander has struck out six or more batters in 22 of his 26 starts this season, including his seven starts with the Dodgers since being acquired (along with middle infielder Trea Turner) on July 30.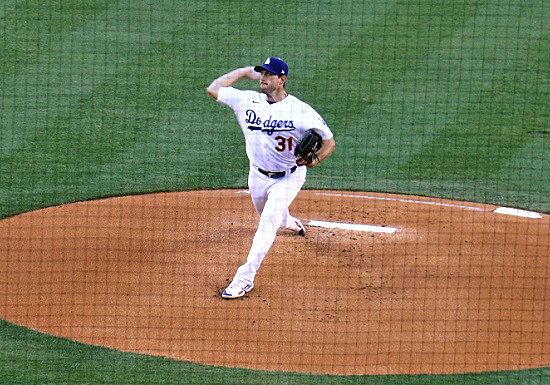 The elite 3,000 Club that Scherzer will (presumably) join on Sunday added two new members during the 2019 season. Houston Astros right-hander Justin Verlander was added to the list in September of 2019 just before undergoing Tommy John Surgery. His procedure took him out of the 2020-2021 season. New York Yankees left-hander CC Sabathia became the third lefty to join the list in April of 2019 when he struck out Arizona Diamondbacks catcher John Ryan Murphy at Chase Field.
Having three Cy Young awards and being an eight-time All-Star with a World Series win under your belt is a list of tremendous accomplishments that any player would love to have on the back of their baseball card and Baseball_Reference page. Adding yet another milestone to Scherzer's' already Hall of Fame-worthy career is quite remarkable. To be able to watch history unfold before our very eyes when Max takes the mound on Sunday (on SportsNet LA), well, that will be simply monumental.
Let's play ball!
  *  *  *  *  *  *