As the end of the 2021 regular season draws near, the list of favorites to win the National League Cy Young Award seems to be getting longer instead of shorter. The reason for this is, of course, that the good ones (as they say) seem to be getting even better with each additional outing.
Leading this hit parade (no pun intended) has to be 25-year-old Dodgers left-hander Julio Urías, who notched his MLB-leading 17th win of the season on Friday night in front of a Dodger Stadium crowd of 48,405 when he tossed 7.0 innings of shutout ball while allowing only three hits to a San Diego Padres team that is fighting for their postseason life.
"He has a very good knowledge of the strike zone and can put the ball right where he wants it," said famed baseball scout Mike Brito, the guy who discovered and signed the Culiacan, Mexico native as a 15-year-old in 2012, just as he did Fernando Valenzuela in 1979 and Yasiel Puig in 2012, among others.
A very good knowledge indeed. Of his 94 pitches on Friday, 64 of them were strikes.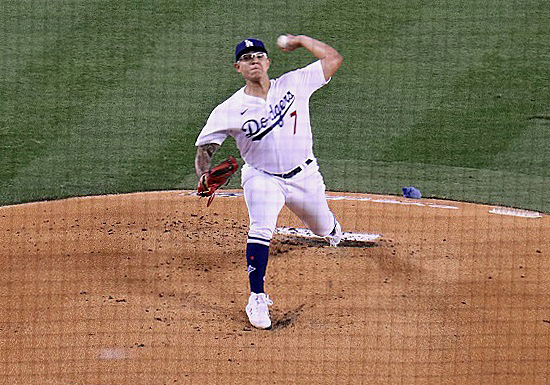 "He's a frontline starter," Dodgers manager Dave Roberts said postgame of Urías. "When he takes the baseball, we expect to win. For him to go deep tonight, just that growth and maturity, I can't say enough about him."
Although you would just naturally assume that the guys with the most wins in each league league (and in Urías' case, both leagues) would be an easy decision for members of the Baseball Writers Association of America (BBWAA) to make when selecting their annual National and American League Cy Young Award winners, but it doesn't quite work that way. In fact, a good many past Cy Young Award winners were chosen for their low Earned Run Averages or even their league-leading strikeout numbers. But this, in and of itself, is the beautiful thing about the award named after the guy with the most wins (511), games started (815), complete games (749), innings pitched (7,356.0), and batters faced (29,565) in MLB history who was enshrined in the sacred Halls of Cooperstown in 1939 after receiving 153 votes on 201 BBWAA ballots. Heck, even former Dodgers closer Eric Gagné won the National League Cy Young Award in 2003 after saving 55 games, yet finished that season with a sub-.500 (2-3) record.
But even with his 17 wins, Urías' has a 2.98 ERA; a great ERA but not nearly as good as (wait for it…) fellow Dodgers right-handers Walker Buehler's 2.31 or Max Scherzer's MLB-leading 2.28 (1.05 as a Dodger, albeit after only 43.0 innings pitched in Dodger Blue).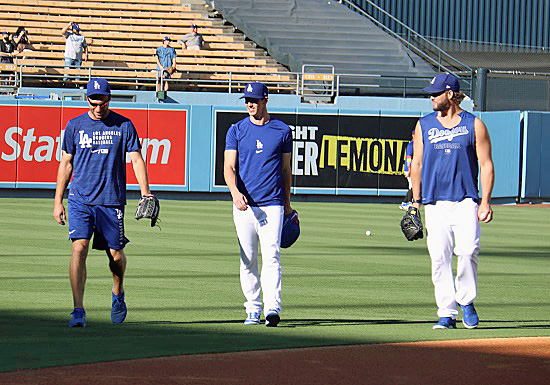 In the simplest of terms, the Dodgers have three very strong NL Cy Young Award candidates in their starting rotation with only 20 games remaining in the 2021 regular season. That being said, it would be criminal not to include New York Mets right-hander Jacob deGrom and his insane 1.08 ERA and 7-2 record in the mix, although he is more than likely done for the season, having suffered what Mets President Sandy Alderson is calling a "lowest-grade partial tear" in his right ulnar collateral ligament. Many believe that this is merely a ploy by Alderson to assure that deGrom wins the 2021 NL Cy Young Award on his 71-71 NL East third-place Mets. To his credit, deGrom himself debunks the seriousness of his Alderson-reported injury.
But here again, given the totality of their respective – and collective – work, it's hard not to believe that there will soon be yet another Cy Young Award plaque hanging on the wall at Dodger Stadium.
Play Ball!
  *  *  *  *  *  *