After losing eight of their last 10 games, the 2020 World Series Champion Dodgers won a game on Sunday … BIG time.
Behind a brilliant pitching performance by 24-year-old left-hander Julio Urias, the Dodgers bats finally woke up … BIG time.
"A day like this is always welcome," a visibly relieved Dave Roberts said after his team's 16-4 pounding of the Milwaukee Brewers at American Family Field on Sunday afternoon to stop a three-game skid and prevent being swept in the four-game series. "Julio was fantastic; gave us length, got deep into the game and his stuff was really good, got some guys off their feet, and a couple other guys had huge days."
Huge indeed. How about grand slam home runs in consecutive innings, the first by Dodgers left fielder AJ Pollock in the first inning and second by Dodgers first baseman Matt Beaty in the second. In fact, Pollock hit a second home run – a three-run shot in the sixth inning – and added an RBI double in the eighth inning to finish the day with eight RBI.
"It was big for us, especially getting up early and then being able to play with a lead," Pollock said postgame. "I think we just … you know, the team, we needed it to be a reasonable day. It's been a rough couple weeks for us, it was going to turn, but, yeah, it was nice to play a game where we can have some fun out there and just get some separation."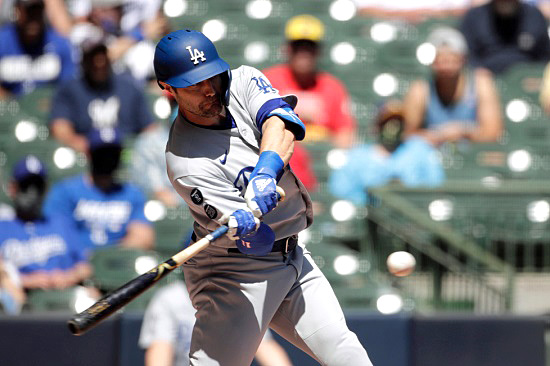 Pollock became only the seventh player in franchise history with eight+ RBI in a game, joining James Loney (nine on September 26, 2006), Gil Hodges (nine on August 31, 1950), Adrian Gonzalez (eight on August 22, 2016), Yasmani Grandal (eight on May 7, 2015), Ron Cey (eight on July 31, 1974), and Hodges (eight on June 12, 1948). Beaty came close, finishing the day with seven RBI.
"That was a lot of fun; actually started pretty early today," Beaty said. "That's the at-bats that we're used to taking. We were getting good at-bats, hitting the ball hard, getting guys on base, moving guys over. That was what we're used to today, so that was a lot of fun."
As for Urias, all he did was give his team seven strong innings, allowing only one run on four hits while walking none and striking out 10, one shy of his career-high 11 set on April 26 against the Seattle Mariners at T-Mobile Park.
"I felt like I had to go deep in the game," Urias said through an interpreter. "Obviously, our offense got off to a good start, but I felt I had to go deep in the game, get ahead of hitters, attack, and that's what I did."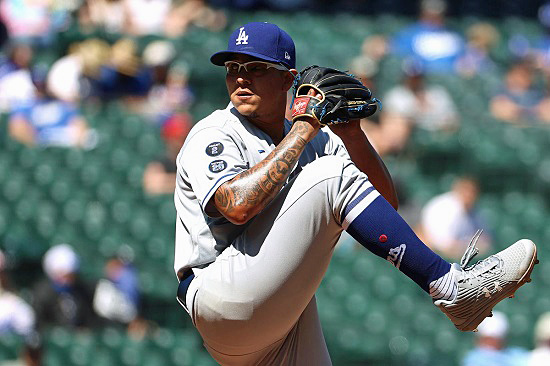 Although one win does not a winning streak make, you've got to win one before you can win two.
…and then three.
…and then four.
…and so on.
Play Ball!
  *  *  *  *  *  *