Following Wednesday's disappointing 5-4 loss to the National League Central third-place St. Louis Cardinals, the National League West second-place Dodgers have 22 regular-season games remaining and now trail the NL West first-place San Francisco Giants by two full games. And while a two-game lead is most certainly not insurmountable, to do so will require that they win on days that the Giants lose, which hasn't been happening much lately.
To be brutally honest, the Dodgers do not – or at least did not on Wednesday – appear to be playing with a sense of urgency. If being down by two games with 22 left to play isn't urgent, I don't know what is.
Oh sure, one can certainly argue that Dodgers manager Dave Roberts' team showed some signs of life in the top of the ninth on Wednesday evening. But the cold hard truth and as Dodger great Orel Hershiser accurately put it, "There was not a lot of offense after the first inning."
That is a fact.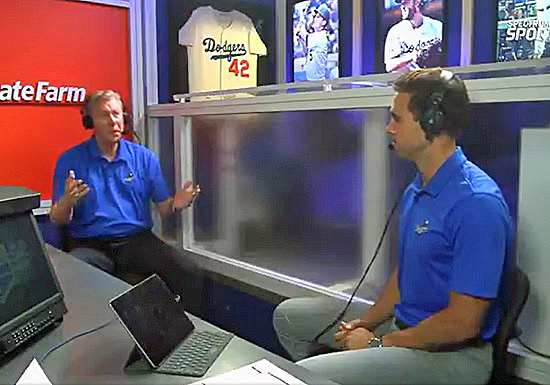 On the night, the Dodgers managed only seven total hits. Of those seven, three came in the top of the first inning, the fourth, a Max Muncy solo home run, came in the top of the sixth, and three – all singles – in the top of the ninth, when it appeared that the Dodgers might pull off a come-from-behind win, which was quickly eliminated when Dodgers left fielder Chris Taylor struck out swinging with the tying run on first base. It was Taylor's team-leading (by a lot) 155th strikeout of the season.
But perhaps of bigger concern, at least on Wednesday night, was a fielding error by Taylor in the bottom of the fourth inning when he bobbled the ball on a routine single by Yadier Molina that allowed the Cardinals catcher to take second base. Molina then scored on a single by Cardinals shortstop Edmundo Sosa. That unearned run would prove to be the difference in the game.
Back to the Dodgers offense … or lack of it. It is becoming quite clear that Roberts is running out of excuses when questioned by the media about his team's struggles at the plate at the absolute worst possible time.
"I wish I had an answer," Roberts answered. "I know that the preparation, the urgency every night from the beginning of the season hasn't changed, so I just don't have an answer, but clearly the last 30 days we just haven't been ourselves. The pitching and defense has really allowed us to win a lot of ballgames. And so, there's going to come a time when the offense has to pick up some slack, too."
One can only hope.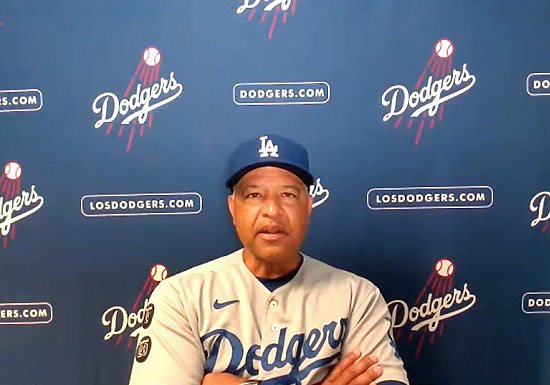 As noted, the one guy who continues to swing a hot bat and did so again on Wednesday is Muncy, who slugged his team-leading 31st home run of the season off of Cardinals veteran right-hander Adam Wainwright – who was sensational in his 8.1 innings of work – in the top of the sixth inning. But even Muncy is perplexed by his team's anemic offense of late; again, at the worst possible time.
"It's definitely been inconsistent," Muncy said. "Pitchers come out and they give us their best and we really haven't been giving our best back at them. It's one of those things where we have the talent and we're just not putting it together. We haven't been able to do it all year. I think if you ask anyone on this team, they'll tell you we've really sucked on the offensive side."
Nothing to add there.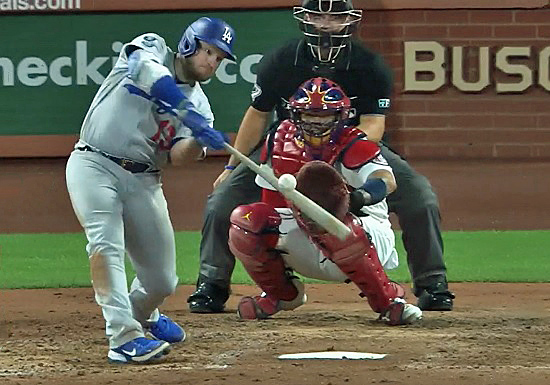 There is some good news when good news is hard to come by for the Dodgers. They get right-hander Tony Gonsolin back from the injured list on Thursday. The 27-year-old Vacaville, CA native, who hasn't pitched in a major league game since July 30 due to right shoulder inflammation, will get the start in Thursday morning's series finale against the Cardinals at Busch Stadium.
But of even greater news, Dodgers future Hall of Famer Clayton Kershaw is expexted back from th IL (forearm discomfort) early next week. The 33-year-old Dallas TX native was quoted on social media as saying this on Wednesday afternoon:
"I'm going to pitch on Monday and I'm pretty sure it's going to be with the Dodgers so it's exciting."
Good news indeed.
Play Ball!
  *  *  *  *  *  *