No one wants to come right out and say it, including – and especially – Dodgers manager Dave Roberts, but 2019 National League MVP, two-time All-Star, former Gold Glover and Silver Slugger, and 2017 National League Rookie of the Year outfielder / first baseman Cody Bellinger is broken.
After missing 46 games earlier this season for a hairline fracture of his left fibula, the 26-year-old Scottsdale, AZ native and Dodgers' fourth-round draft pick in 2013 out of Hamilton High School in nearby Chandler missed another four games for a strained left hamstring. But since returning to action on July 27, he is 2-for-18 (.111) with one walk and seven strikeouts and has stranded 11 runners on base.
You don't have to be a hitting coach to see that the extremely popular left-handed-hitting outfielder / first baseman is a sucker for a high fastball, which he always swings under while trying to send it in to the next county. Unfortunately, every opposing pitcher on the planet knows this as well.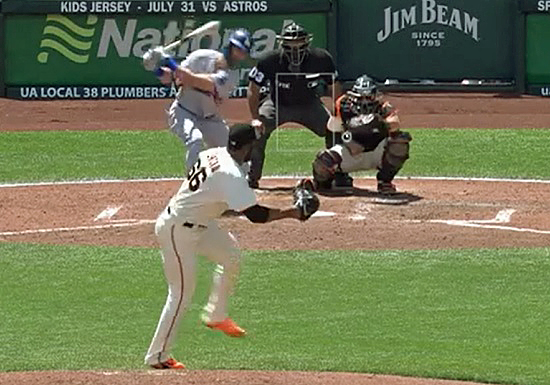 And then there was Friday night against the (now) 33-71 NL West last-place Arizona Diamondbacks at Chase Field. Although Bellinger only struck out once, he again had an ugly at-bat when he popped out to D-backs left fielder David Peralta with runners on first and second to bring an end to a two-run / four-hit Dodgers rally in the top of the sixth inning in the eventual 6-5 / 10-inning loss to the snakes. The Dodgers went an anemic 3-for-16 (.188) with runners in scoring position while stranding 10, of which Bellinger was responsible for five of them.
"We just gotta be better," Roberts said after his team's 11th extra-inning loss in 12 tries.
Meaning absolutely no disrespect whatsoever to Cody Bellinger, it has become painfully apparent that he needs to spend some time at Triple-A Oklahoma City to try to fix whatever it is that's broken for the defending National League MVP … and soon.
Play Ball!
  *  *  *  *  *  *