After missing 62 games over the last 72 days, 33-year-old Dodgers left-hander Clayton Kershaw finally returned to action on Monday night in front of a very loud 'happy-to-see-you' Dodger Stadium crowd of 43,273 … but who was counting, right?
Kershaw, who made his last start on July 3, 2021 against the Washington Nationals at Nationals Park, was officially placed on the Injured List on July 7 with left forearm inflammation, which he noticed while playing catch a couple days after that start.
Late last week, Dodgers manager Dave Roberts told reporters during his daily Zoom media briefing that the Dallas, TX native and Dodgers first-round draft pick in 2006 out of Highland Park High School in University Park, TX, would make the start on Monday against the Arizona Diamondbacks. He also said that his staff ace would be limited to four innings and/or 40 pitches.
He went 4.1 innings and made 50.
Of those 50 pitches, 34 were strikes, on which he allowed just one run and four hits, with one walk and five strikeouts in the Dodgers 5-1 win over their division rivals. And even though Kershaw did not go the requisite 5.0 innings to qualify for the win, he was very excited to be back out there.
"There's not a lot of better feelings in the world than getting to pitch here and getting the win. It's a special thing," Kershaw said of his much-anticipated return. "So, I missed it, it was good to be back, and we got a win today, and everything worked out. It was good."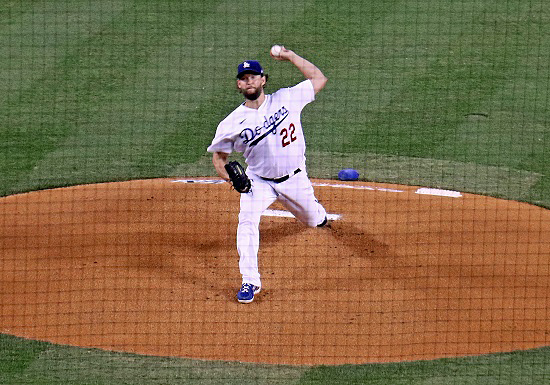 And what does Kershaw's return mean to his teammates?
"Obviously, Kersh is our guy, he's our leader" said Dodgers third baseman and unofficial team captain Justin Turner postgame. "When he takes the ball, we got a really good chance of winning a ballgame. So, that was special.
"I know he was chomping at the bit to get out there and excited to be back on the mound," Turner added. "I know he didn't get through five and that was planned, but to get him some early runs and let him go do his thing, and to win a ballgame for him tonight, that was great."
Those early runs included a two-run double by Turner in the bottom of the first inning, who also slugged his 25th home run of the season in the bottom of the seventh – a 388-foot solo shot to straightaway left field.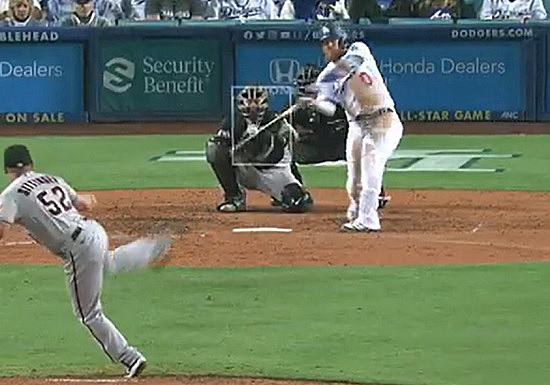 "It was great, first and foremost, to get him back out there," Roberts said after the game. "Everyone was really excited to get him back on the mound. A lot of positive energy around that. To see him get up and down five times was fantastic. Came out of it feeling really good, which was another win.
"And he pitched," Roberts added. "I thought tonight he sequenced really well. He and Austin [Barnes] did a really nice job and he used his mix. That's still pitching, and it was good to see that."
Welcome back, Kersh! … And not a moment too soon.
Play Ball!
  *  *  *  *  *  *