There is no disputing that Dodgers closer Kenley Jansen has had a rough couple of weeks. In fact, over his last five appearances, he is 1-2 with three blown saves; this since July 11. There is also no disputing that when he was removed from Thursday night's ugly 5-3 loss to the NL West first-place San Francisco Giants, his second blown save – and loss – in as many days to a chorus of loud boos from understandably upset Dodger fans, it really ticked Dodgers manager Dave Roberts off, among many others.
Things had gotten so bad for the 33-year-old Willemstad, Curacao native, who has been a Dodger for his entire 12-year MLB career, that Roberts told reporters during his pre-game media scrum on Saturday afternoon that Jansen was unavailable to pitch on Saturday night.
Jansen pitched on Saturday night.
But unlike the two previous nights in which he walked off the field to those aforementioned boos, he emerged from the Dodgers bullpen on Saturday evening to a thunderous chorus of cheers from Dodger fans.
"I was really excited the way he was received tonight," Roberts said after his team's 1-0 win over the Colorado Rockies on Saturday night, in which Jansen notched his 22nd save of the season and 334th of his career. "I know Kenley fed off of it. I really do believe that, and he was really good tonight. To have him throw the baseball, close out a one-run game, was big for all of us."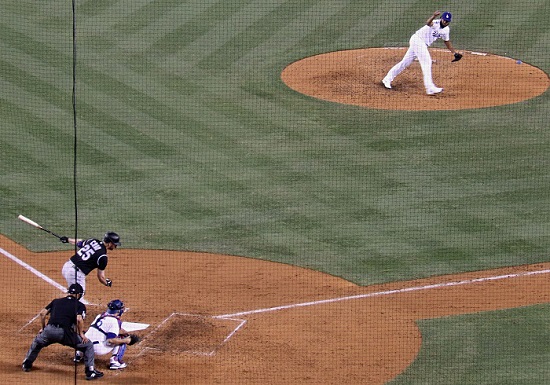 As for that lone Dodgers (winning) run, it came off the bat of Dodgers catcher Austin Barnes on a 399-foot solo home run into the Field Level seats just inside the left-field foul pole in the bottom of the second inning. It would prove to be the sum and total of the Dodgers offense on the night. But behind the stellar pitching of right-hander Tony Gonsolin, left-hander Alex Vesia, right-hander Joe Kelly (who Roberts had also said was unavailable), right-hander Blake Treinen, and Jansen, the Dodgers held the Rockies scoreless, while allowing only two hits with four walks and 10 strikeouts. It was enough to give Gonsolin his second win of the season and, as noted, Jansen his 22nd save.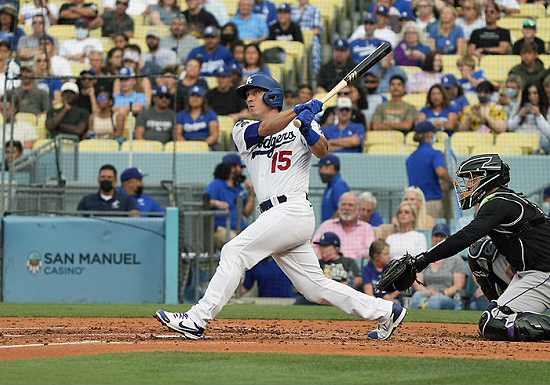 As for the boos the night before and the loud cheers from fans on Saturday night, Jansen made it abundantly clear that he will always "…give it the best I got."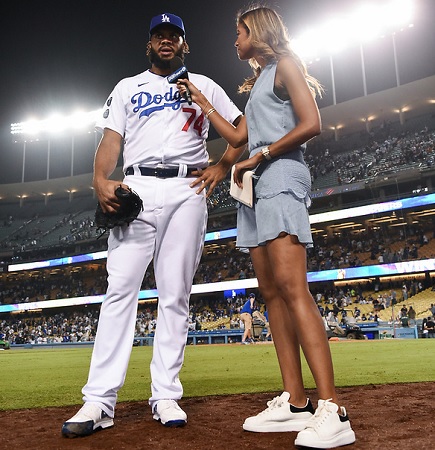 Good job, Kenley!
…and good job, Dodger fans!
Play Ball!
  *  *  *  *  *  *