On Monday afternoon, the Dodgers announced that they will be sporting special limited edition jerseys and hats for their 2021 Home Opening series against the Washington Nationals at Dodger Stadium this weekend, April 9-11, 2021.
The defending World Series champions will wear jerseys with the script inside of gold borders and hats with the iconic white LA logo also encompassed in gold and the World Series Champions logo on the side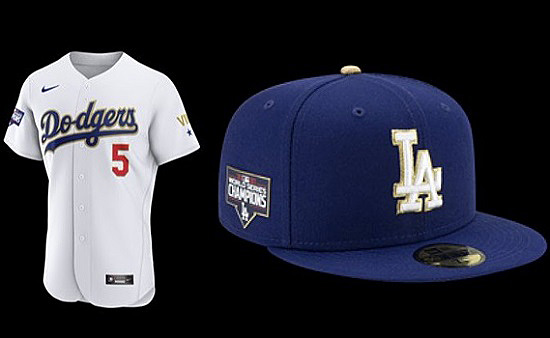 Per a tweet by MLB Dodgers beat writer Juan Toribio, the World Series banner raising and ring ceremony will take place before the Home Opener on Friday, April 9, a special tribute to Hall of Fame manager Tommy Lasorda before Saturday's game on April 10, and a tribute to the 40th anniversary of Fernandomania before Sunday's series finale on April 11.

The Dodgers also announced that the special edition jerseys and hats will be available for purchase at the Dodger Stadium Team Stores and Clubhouse stores throughout Los Angeles and online at Dodgers.com beginning on April 9, 2021, at 12:00 p.m. PT.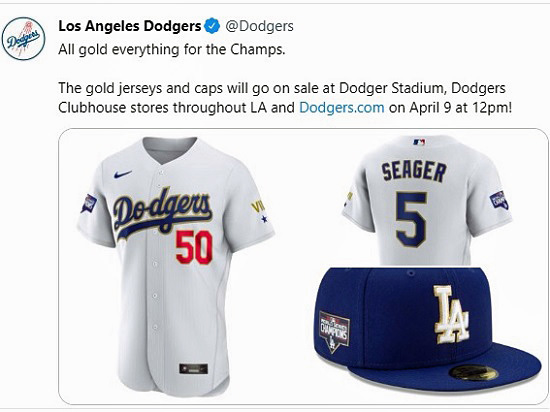 Play Ball!
  *  *  *  *  *  *