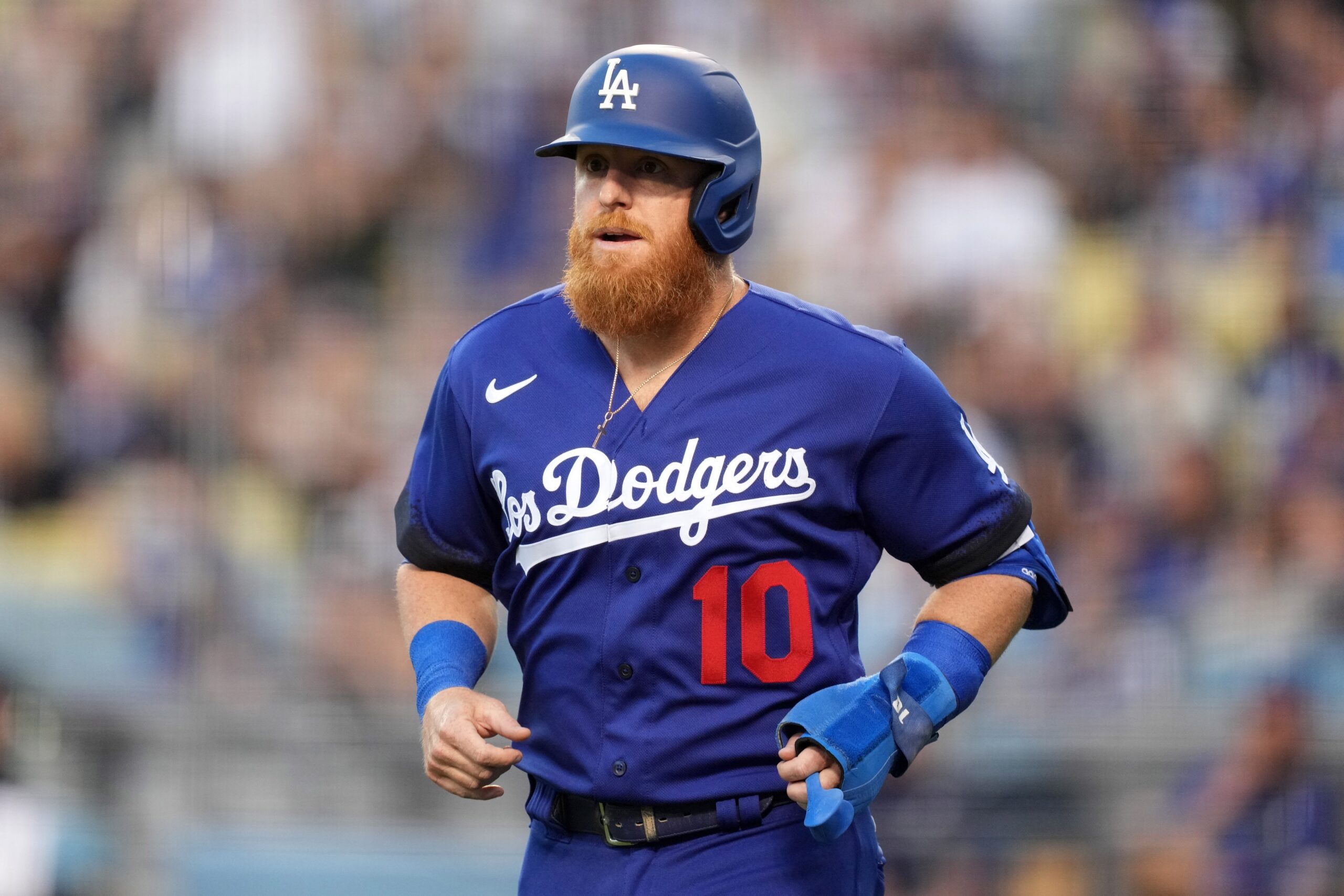 File this one under: Weird Predictions. The Dodgers declined Justin Turner's $16 million option this offseason, opting to pay a $2 million buyout instead. Both sides remain hopeful of a reunion, but right now he's a free agent.
Over on MLB Now, host Brian Kenny talked with FanGraphs writer Ben Clemens about a handful of free agents, and while they focused mostly on the marquee names, Kenny finished by asking about Turner. In Clemens' article predicting the contract sizes for the top 50 free agents, Clemens had JT going back to the Dodgers for one year, $14 million. The reason Kenny asked about it is because he thought that sounded low.
Clemens' reply:
"I just think he's going to stay with the Dodgers. He likes the Dodgers. He's a Southern California guy. The last deal he signed with them worked out pretty well for both sides. It wouldn't shock me if he said, 'I'm getting out of town and I would just prefer to, like, make the most money,' if he [was offered] more than that. But, I kind of think of him the way that I do with [Clayton] Kershaw. And Kershaw signed at a deal where, I feel like he probably could have gotten more if he went to the open market and just pressed everybody for every last dollar they had. I think Turner's going to be on the Dodgers. And I think he'll retire on the Dodgers."
"If you could have one pitcher on the mound to defend earth from aliens…it's deGrom…it's not close." ?

Projecting potential offseason contracts for:
– Aaron Judge
– Jacob deGrom
– Trea Turner
– Justin Turner@_Ben_Clemens | #MLBNow pic.twitter.com/qTwjGhp94h

— MLB Now (@MLBNow) December 2, 2022
I agree with everything Clemens said, except the dollar amount. If the Dodgers signed JT to a $14 million contract after paying his $2 million buyout, it would be exactly the deal they declined on the option five weeks ago. And I have no idea what Kenny was thinking saying JT would get more than that.
I expect JT back with the Dodgers, but it won't be for the exact deal they already declined.
Have you subscribed to our YouTube Channel yet? Subscribe and hit that notification bell to stay up to date on all the latest Dodgers news, rumors, interviews, live streams, and more!