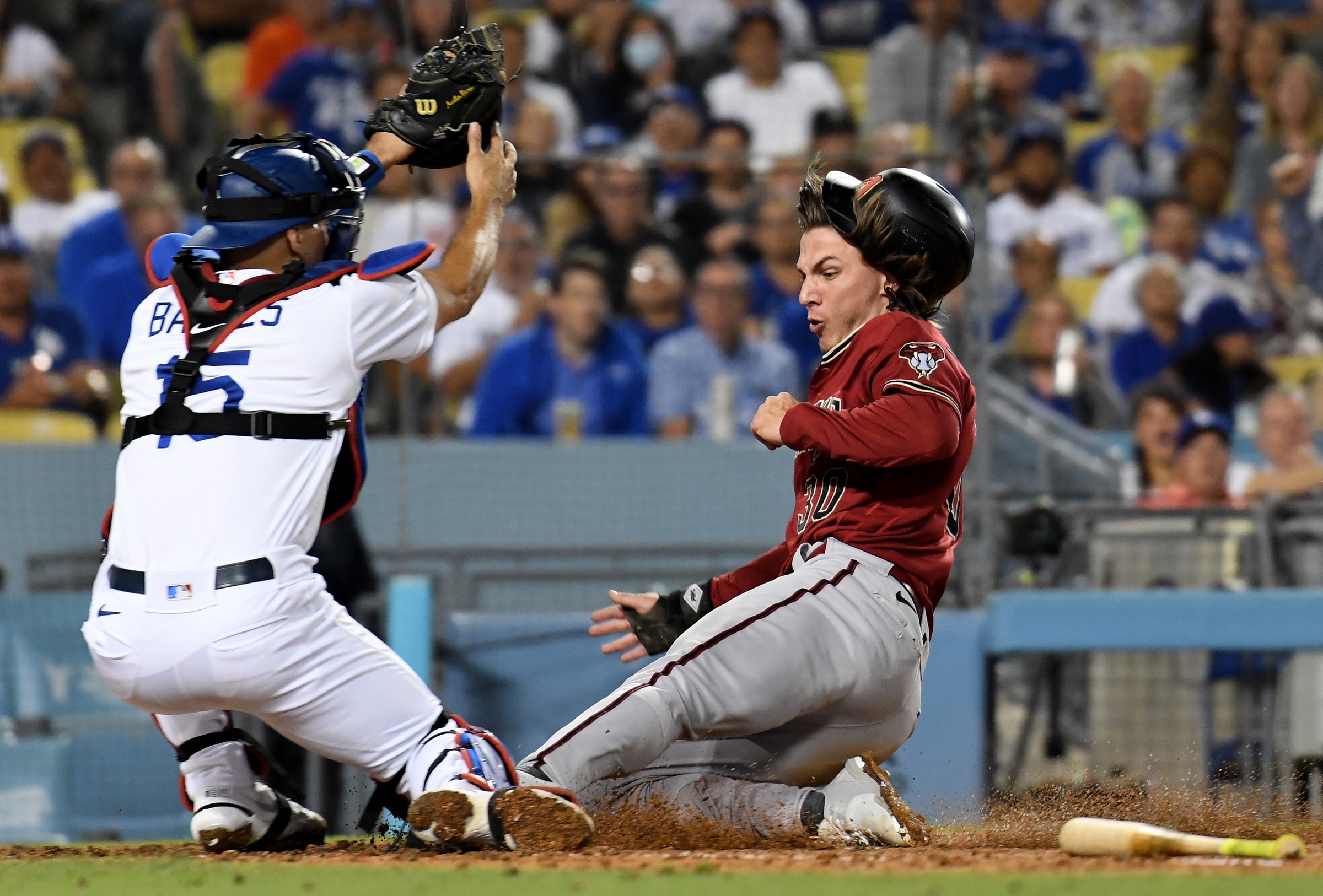 The Dodgers lost to the Diamondbacks, 6-1, on Wednesday night, evening the series at two wins apiece heading into the series finale on Thursday.
Dustin May got the start for Los Angeles and was not sharp, throwing 79 pitches in four innings and allowing seven hits, two walks, and five earned runs. May got 12 swings and misses, which is solid, but he struggled to get ahead in counts. Both of the guys he walked stole second and scored on Christian Walker singles, but the big blow came in the top of the fourth inning, when two hits and a hit batter loaded the bases before Corbin Carroll unloaded them with a three-run double.
This was May's first start on "regular" rest since coming back from Tommy John surgery, which is something to keep an eye on as he tries to make his case to pitch big innings for L.A. in October.
On a scale of 1-10, how concerned are you about Dustin May's performance?

— Dodgers Nation (@DodgersNation) September 22, 2022
The Dodgers got just one hit off Madison Bumgarner in six innings, a fourth-inning solo homer by Mookie Betts. Bumgarner wasn't overpowering, striking out just five and getting just six swings and misses, but the Betts homer was the only hard-hit ball he allowed out of 14 balls in play.
No standalone record for L.A.
With this loss, the Dodgers have now lost 46 games this season, which eliminates their theoretical chances of setting a new major-league record for wins in a season. If the Dodgers were to win out, they'd finish with 116 wins, the same number won by the 2001 Mariners and the 1906 Cubs.
Mookie makes Dodgers history
Betts' home run was his 35th of the season. He hit his 35th double of the season on Sunday, and he's the first Los Angeles Dodger ever to have 35 homers and 35 doubles in the same season.
After his HR in the 4th inning, Mookie Betts becomes the first Dodgers player with 35 home runs and 35 doubles in a season since Duke Snider in 1954, when the franchise was still in Brooklyn. pic.twitter.com/n1tNc4axF9

— ESPN Stats & Info (@ESPNStatsInfo) September 22, 2022
It's only the fourth time in franchise history a hitter has reached those marks. Duke Snider did it in 1953 (42 HR, 38 2B) and 1954 (40 HR, 39 2B) and Babe Herman did it in 1930 (35 HR, 48 2B).
Trea extends hitting streak at the last moment
Trea Turner hit an infield single with one out in the bottom of the ninth inning to extend his hitting streak to 18 games. He's just two games away from tying Zack Wheat's record with his fourth 20-game hitting streak as a Dodger.
Wheat played 2,322 games with Brooklyn; this was Turner's 199th game with Los Angeles.
Up next
The Dodgers will send Julio Urias to the mound to try to win the series, but he'll have his work cut out for him as the DBacks counter with Zac Gallen.
Have you subscribed to our YouTube Channel yet? Subscribe and hit that notification bell to stay up to date on all the latest Dodgers news, rumors, interviews, live streams, and more!