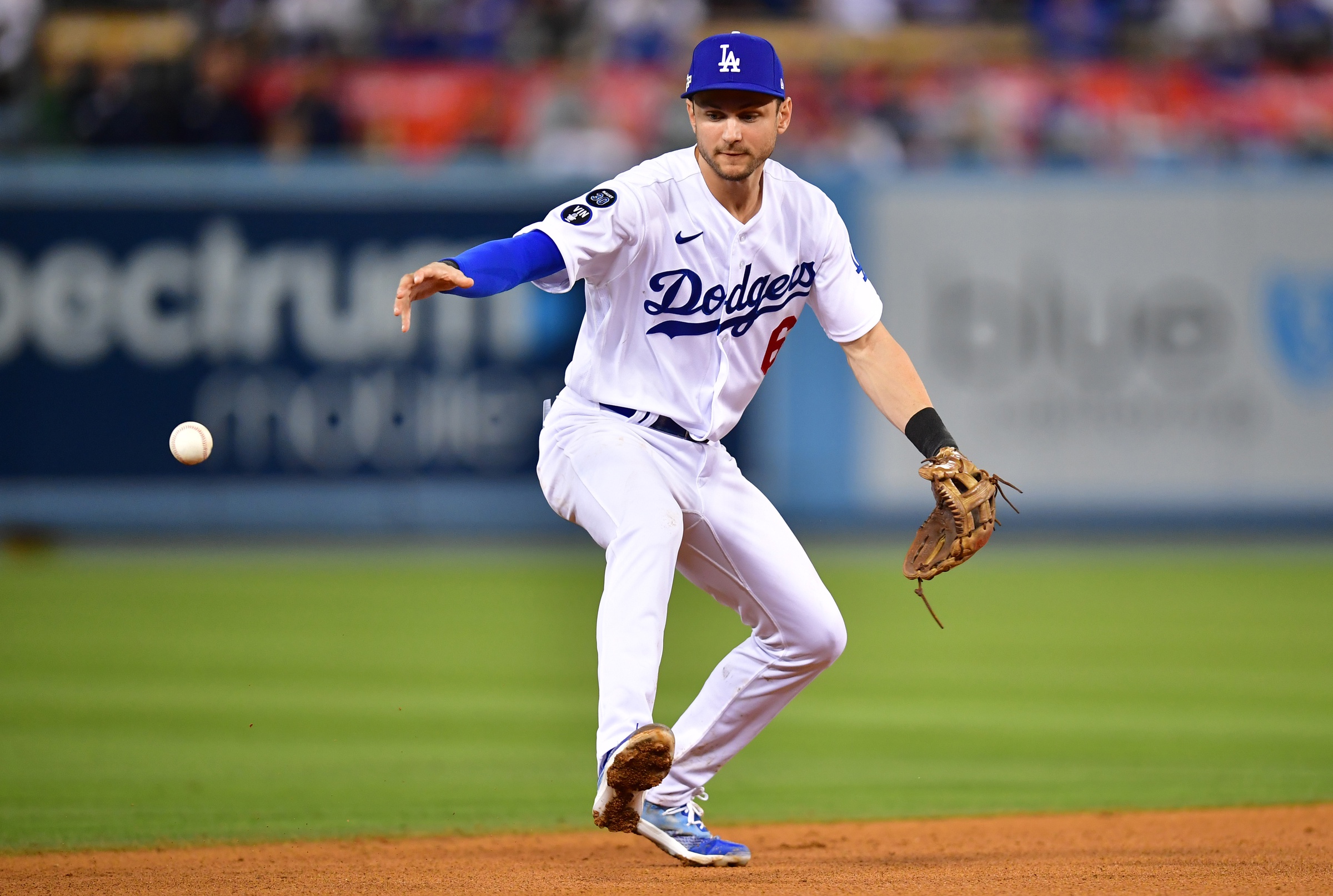 The talks with the Phillies continue to heat up for Trea Turner and signs are pointing towards Turner at least finding a new team for 2022. The value Turner brought to the lineup on a daily basis for the Dodgers can't be understated, but the free agent shortstop is ready to get paid top dollar on the open market.
Whether the Dodgers are willing to match what Turner is looking for remains a mystery but with no official signing yet it seems likely the team has at least been engaging with the All-Star shortstop. The accolades speak for themselves as Turner earned his second All-Star berth, his first career Silver Slugger award, and even garnered some MVP consideration following his second season with the team.
Turner was a huge catalyst for such a successful regular season team, but is this enough for Dodgers fans to want to bring Turner back? It may seem obvious that a talent of Turner's caliber belongs on the Dodgers, but fans remain split on bringing him back.
Are you ok with the Dodgers most likely not re-signing Trea Turner?

— Dodgers Nation (@DodgersNation) November 30, 2022
This of course may have nothing to do with what Turner brings to the team. Turner was one of the most consistent baseball players in the league last season appearing in 160 games, the second time in his career appearing in at least that many games.
Perhaps fans are ready to move on and don't want to see the Dodgers pay a huge chunk of their payroll and lock in Turner for years to come when they can be looking at cheaper options in the market. With a cheaper contract, the Dodgers can then shift their focus to other positions of need including pitcher and centerfield.
The other options may be cheaper, but it will be hard to imagine a player replacing someone of Turner's caliber. What do you want to see the Dodgers do?
Have you subscribed to our YouTube Channel yet? Subscribe and hit that notification bell to stay up to date on all the latest Dodgers news, rumors, interviews, live streams, and more!