The Dodgers have placed 26-year-old right-hander Tony Gonsolin on the 10-day injured list with right shoulder inflammation (retroactive to April 1) and recalled soon-to-be (on April 12) 25-year-old right-hander Dennis Santana.
"That shoulder inflammation is something that has kind of been lingering the last few days," Dodgers manager Dave Roberts told reporters during his pregame Zoom media scrum on Sunday. "I think it's more just being cautious with Tony with him obviously being such a big part of our club."
Roberts said that Gonsolin was unavailable out of the bullpen for Saturday's eventual 6-5 win over the Colorado Rockies at Coors Field. The Vacaville, CA native and Dodgers ninth-round draft pick in 2016 out of Saint Mary's College in Moraga, CA played catch before the game, with the team waiting until Sunday morning to see how he felt before deciding it best to place him on the IL.
Although there is no timetable for Gonsolin's return, he will not be eligible to do so until Sunday, April 11.
"We'll see how he progresses," Roberts said.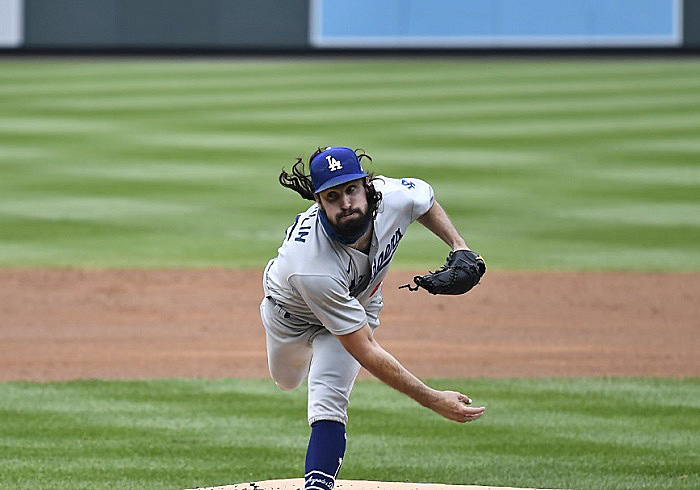 Gonsolin posted a 2-2 record and excellent 2.31 ERA in his nine appearances (eight starts) for the Dodgers in 2020. He was in the mix with fellow right-handers Dustin May and Jimmy Nelson and veteran left-hander David Price for the fifth and final spot in the Dodgers Opening Day starting rotation, a position that ultimately went to the 23-year old May.
Even though Santana went 1-2 with a 5.29 ERA in his 12 relief appearances in 2020, he was among the top performers for the Dodgers during Spring Training, showing marked improvements in both command and velocity. But when it came down to deciding who would get the final bullpen roster spot, the Dodgers elected to go with 31-year-old left-hander Scott Alexander, assigning Santana to the taxi squad.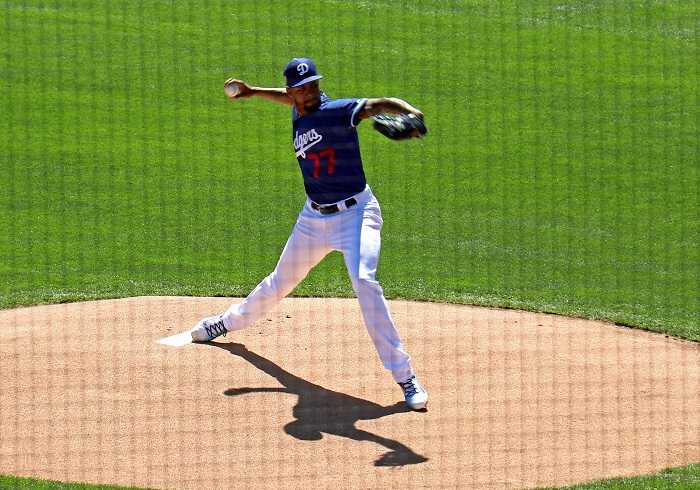 Play Ball!
  *  *  *  *  *  *