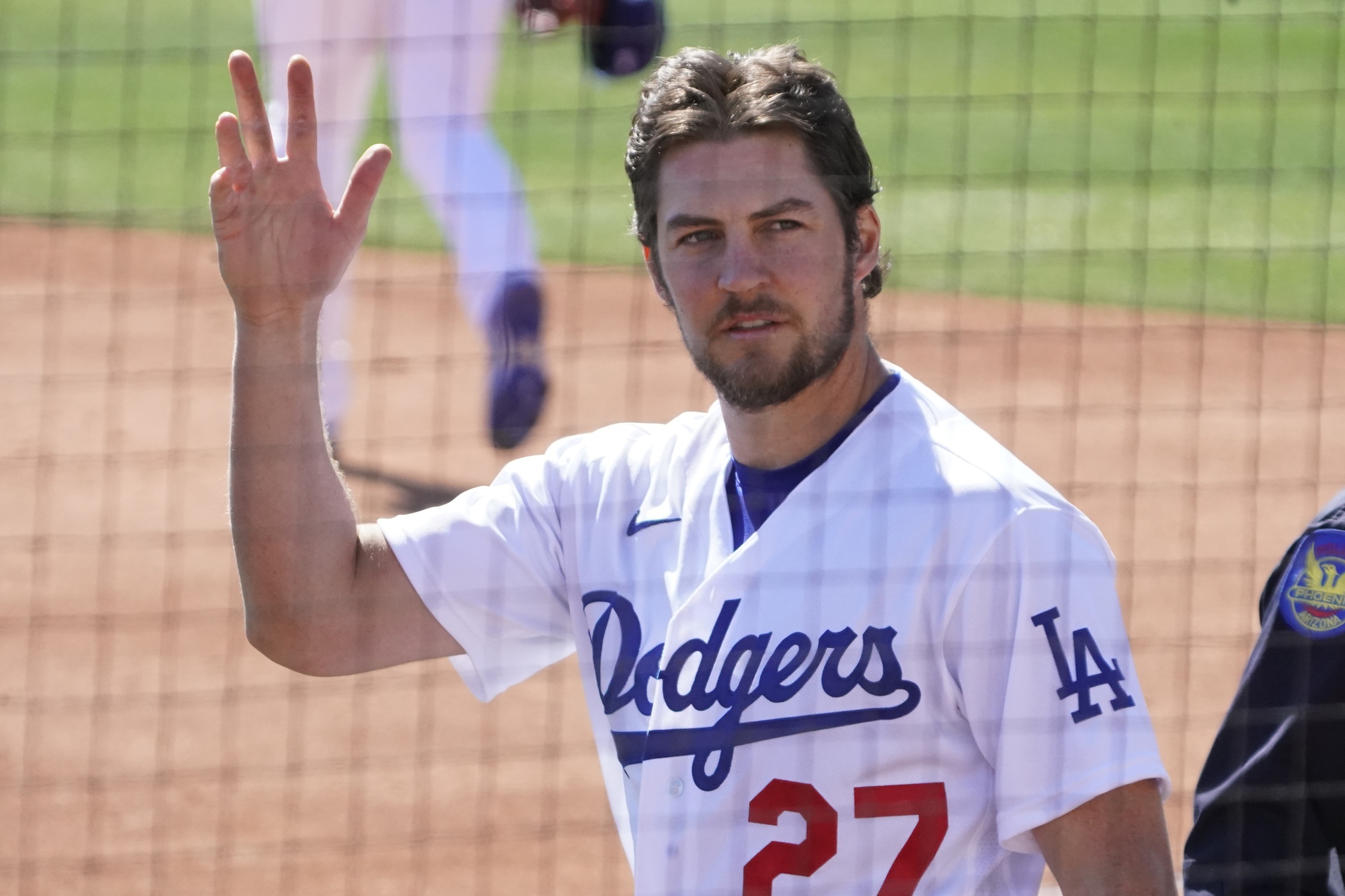 Six days after designating him for assignment, the Dodgers officially released Trevor Bauer on Thursday, officially ending a relationship that was supposed to last three years. Instead, it lasted barely two years, with Bauer making just 17 starts for Los Angeles.
Today, the Dodgers gave Trevor Bauer his unconditional release.

— Los Angeles Dodgers (@Dodgers) January 12, 2023
Bauer becomes a free agent and can sign with any team for the league-minimum $720,000. The Dodgers are on the hook for $22.5 million this season, although that commitment would drop by $720,000 if another team picks him up. At this moment, it's hard to say whether that will happen. There were rumors that the Twins might be interested in Bauer, but those rumors were shot down by Minnesota beat writer Dan Hayes.
Twins don't have plans to engage Trevor Bauer when he becomes a free agent.

— DanHayesMLB (@DanHayesMLB) January 11, 2023
It's been nearly three weeks since an arbitrator reinstated Bauer, and while the Los Angeles front office has tried to find a trade partner, nothing every materialized. In the end, their time with Bauer ends with a nine-word tweet.
Plenty of teams could use a starting pitcher like Bauer, but he has the baggage of just returning from the longest suspension in the history of the league's joint policy on domestic violence, sexual assault, and child abuse, and the only suspension under that policy for sexual assault. There's a lot more than baseball to consider for any team thinking about bringing in Bauer.
Bauer signing elsewhere would help the Dodgers financially, although the $720,000 they'd save still wouldn't get them below the luxury tax after the acquisition of Miguel Rojas. But it would get them $720,000 closer, and that's something.
Thanks for the memories, Trev.