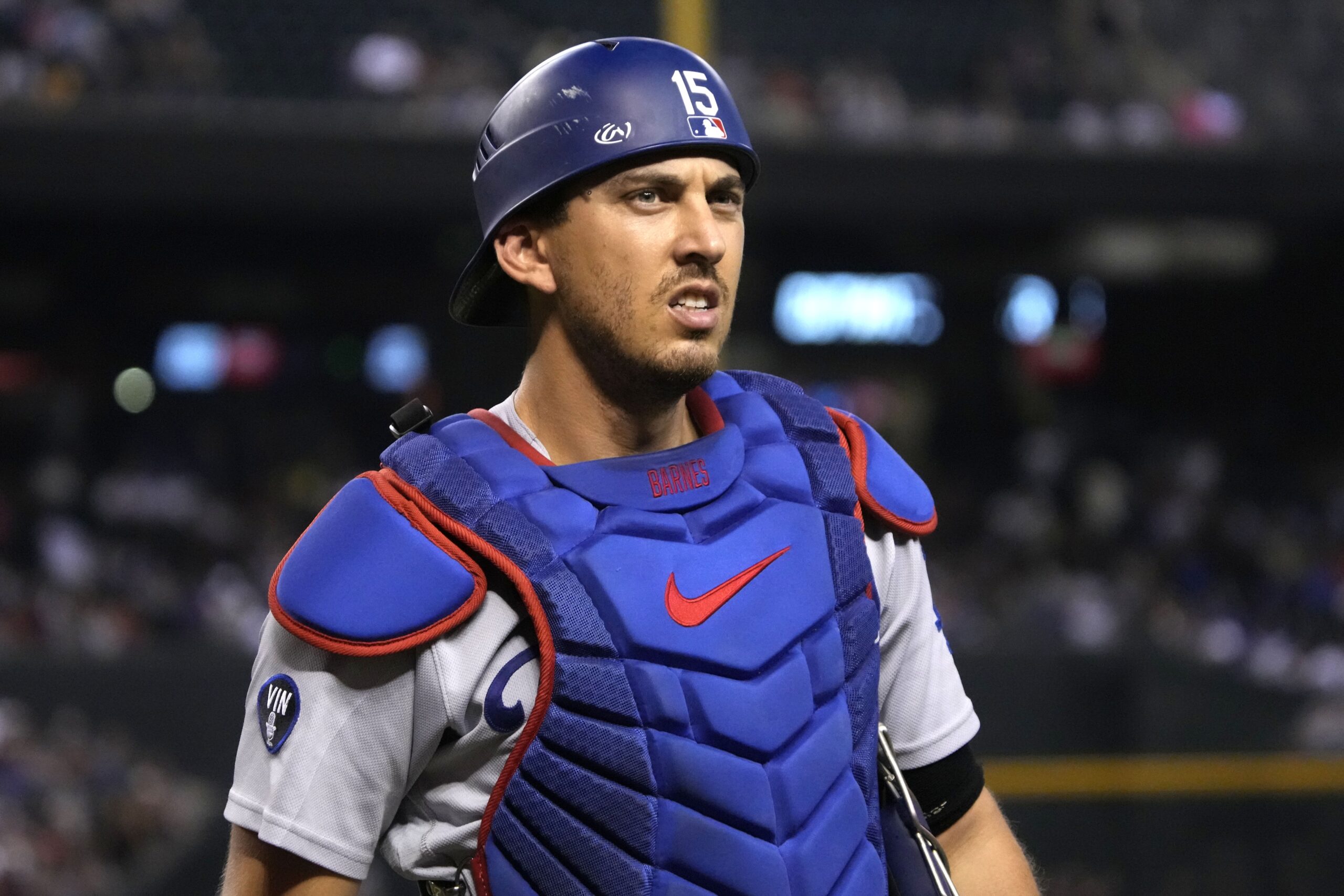 The first four months of the 2022 season were essentially more of the same for Dodgers backup catcher Austin Barnes. Barnes, who posted a .637 OPS from 2018 to 2021, was sitting at .593 after an 0-for-4 performance on July 30.
Since then, though, Barnes has caught fire at the plate. In 15 games over the last month-and-a-half, Barnes is hitting .365 with three double, four homers, and a 1.075 OPS. His eight home runs this season tie a career high set in 2017, and his 4.3% home run rate is easily the best of his career. His OPS+ is 105, only the second time in his career he's been an above-average offensive player.
Barnes doesn't get a ton of playing time as the backup for Will Smith,barnes the best-hitting catcher in baseball, but he has made the most of his opportunities lately. After his two-run homer sparked a five-run eighth-inning rally to win game one of Tuesday's doubleheader, Los Angeles manager Dave Roberts was effusive in his praise of Barnes.
"I don't know what's his career high, but I do know he's strong and when the ball is close to him, he can hit it out of the ballpark. For a while he had the longest home run by a Dodger this year.

"Austin is just doing a great job. He understands where he's at, where he sits on the ballclub, he's ready, he takes care of the pitching staff and he's gotten a lot of big hits. It was really good to see him have a nice day offensively."
Dave Roberts said Trea Turner was removed from the game for precaution but will play in GM2. pic.twitter.com/vbNVY5WiN3

— SportsNet LA (@SportsNetLA) September 20, 2022
Barnes has really embraced his role as a veteran leader who occasionally gets to play catcher, enough so that he signed a two-year extension earlier this season to keep filling that role. If he keeps hitting like he has been, he might even get to play in the postseason once in a while.
Have you subscribed to our YouTube Channel yet? Subscribe and hit that notification bell to stay up to date on all the latest Dodgers news, rumors, interviews, live streams, and more!