The Dodgers entered Saturday's game against the National League West last-place Arizona Diamondbacks at Chase Field 3.0 games behind the division-leading San Francisco Giants. Three hours and 33 minutes later, and with their 8-3 win over the snakes, they came out of the game 3.0 games behind their fiercest rivals, who also won their game over the Houston Astros at Oracle Park in San Francisco.
But while their second-place position within the division may not have changed, something else did; something extremely crucial in their efforts to win a second consecutive World Series title: the Dodgers hit the ball and hit it well.
How well, you ask?
How about eight runs on 16 hits with no errors, compared to the Dbacks three runs on five hits with one error. In fact, every Dodgers starting position player except first baseman Matt Beaty and right fielder Billy McKinney had at least two hits on the day and catcher Will Smith three. (Beaty had one hit and McKinney none). Additionally, Dodgers third baseman Justin Turner slugged his 19th home run of the season, a two-run shot into the Giants Bullpen in left field in the top of the seventh inning, to give the Dodgers a then 5-3 lead.
Among the more noteworthy hits on Saturday night (besides Turner's game-winning home run) were two RBI singles by Dodgers replacement first baseman Albert Pujols (for Beaty); the first in the top of the seventh, and the second in the top of the ninth.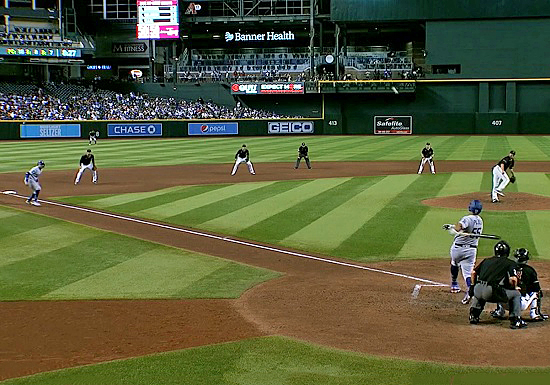 But hands down, the two most important Dodgers hits on the night were two non-run-scoring basically meaningless singles by struggling Dodgers outfielder / first baseman Cody Bellinger, neither of which even left the infield. As every Dodger fan knows, the extremely popular 26-year-old Scottsdale, AZ native and the Dodgers fourth-round draft pick in 2013 out of Hamilton High School in Chandler, AZ, has been mired in a horrific slump.
During the month of July, which couldn't end soon enough for Bellinger, he went an atrocious 11-for-93 (.118) with a .186 on-base percentage and a .215 slugging percentage for a dismal .401 OPS. He also struck out 27 times while walking only eight times in his combined 102 plate appearances. He did, however, hit two home runs during July to give him five on his injury-plagued season, so there's that.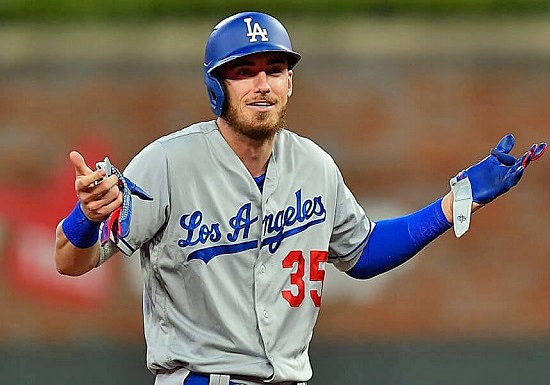 Granted, two base hits in one game are not indicative that Bellinger's season-long slump is over, but hey, you've got to start somewhere, right?
Do that again, Belli … I dare you.
…and again, and again, and again.
Play Ball!
  *  *  *  *  *  *