Dodgers Right-fielder Mookie Betts is back. The four-time Silver Slugger, Betts, has been out since July 19th due to right hip inflammation. It is an injury that has been flaring up on and off throughout the 2021 season. There doesn't appear to be a particular play that can be targeted for the injury.
During Sunday's game at Chase Field in Arizona against the Diamondbacks, Betts was positioned at second base and not his usual spot in the right field to minimize his time on artificial turf. The five-time gold glove winner didn't disappoint while covering second base. Betts made a spectacular over-the-shoulder grab in shallow left-center field in the first inning off the bat of the Diamondbacks' third baseman Drew Ellis. Betts' defense was zeroed in throughout the whole game, position change and all. He was ready for anything.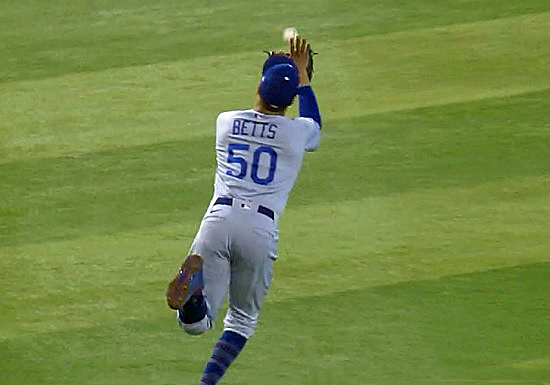 "He impacted really quickly," Dodgers manager Dave Roberts told reporters postgame. "Made a couple other nice plays, the unassisted double play [in the eighth], just a lot of good things, took some good at-bats. Across the board, it was good to have him back, first and foremost."
Betts may have been moved defensively, but he did not move when it came to the batting order, returning as the Dodgers leadoff batter. The 28-year-old Nashville, Tennessee native walked to open the game against the Diamondbacks but didn't hold back in the ninth inning when he hit a solo home run off the left-field foul pole off of Diamondbacks catcher Bryan Holaday, who took the mound, due to no hope in sight for the Diamondbacks to overcome their 13-0 deficit.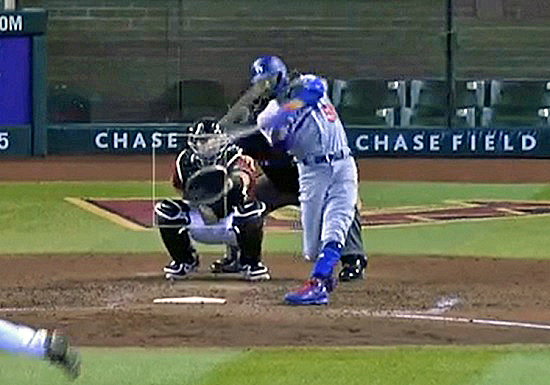 How did Betts feel mentally, after being on the injury list for so long and being back on the field?
"That's huge, just for my mental," Betts said. "I haven't played in a while, so being able to come back and do something is always a huge plus. And then being able to have a game like today makes it to where I'm super ready for tomorrow."
But what about the upcoming series against the Astros on Tuesday?
"I'm ready for war. I'm on the Dodgers, so no matter what my emotions are, I have to ride with my team," said Mookie Betts during a press conference.
It is great to have Betts off the injury and back on the field. Just in time to face the Houston Astros at Dodger Stadium on Tuesday.
Let's Play Ball!
  *  *  *  *  *  *